New FundRaiser Flyer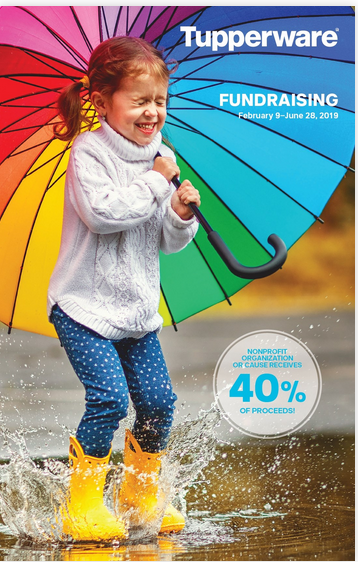 Click above to view/prin
This fantastic New On-Line Brochure has really great features
Click on the Brochure and move through the pages using the (><) arrows to page right or left.
Click on a product to make view larger or smaller
At the top you can Print - Download or Share a page
You can build your own catalogue with only specific pages and email them.
Have a great shopping experience
Here are copies of the orderform you can print seperatly.
Many Consultants use the regular 3 part customer order form and simply cut off the bottom 1 1/4 inch so as to remove the credit card portion. You can not use customer credit cards in a fundraiser other than 'TupperConnect'.
---
<![if !supportEmptyParas]> <![endif]>
A overview page to present to an organization
<![if !supportEmptyParas]> <![endif]>
<![if !supportEmptyParas]> <![endif]>
Fundraiser guide to present to an organization
<![if !supportEmptyParas]> <![endif]>
Fundraiser Guide for Consultants
Detailed Fundraiser guide for Consultants
<![if !supportEmptyParas]> <![endif]>
Fundraiser Customer Order Form
Customer Order Forn
<![if !supportEmptyParas]> <![endif]>
MS Word Document to edit
<![if !supportEmptyParas]> <![endif]>
<![if !supportEmptyParas]> <![endif]>
MS Word Document to edit
<![if !supportEmptyParas]> <![endif]>
<![if !supportEmptyParas]> <![endif]>
MS Word Document to edit
<![if !supportEmptyParas]> <![endif]>
MS Word Document to edit
<![if !supportEmptyParas]> <![endif]>