Click here to go to "My Sales"
Detailed Guide to Take Orders and to place orders using your Computer
Customer Care phone number and hours of operation:
Customer Care: 888-921-7395
Mon-Fri 8:30am – 12am ET, with no lunch time close.
Mid-month and end-of-month hours of operation will be 12:30pm – 3am ET.
Tupperware Help Line for Customers only " 1-800-887-7379 "
Tupper Connect
Every Party (Home or Facebook) should also be a Tupper Connect Party so that outside sales (Customers Not Attending) can place orders and have them shipped directly by Tupperware. They can receive invitations by email or the Party can be posted on Facebook.
Sales Force members must have a paid for website from My.Tupperware.ca to use Tupper Connect
Salesforce website, click above link and have your own Tupperware website
How to Have a Tupper Connect Party Videos
Add $100's to every Party in Outside Sales
| | |
| --- | --- |
| Why have Tupper Connect | How to Have a Tupper Connect Party |
Click on images to watch Videos
Party + is Tupper Connect on Steroids
Customers can not only place outside orders as in Tupper Connect, they can actually join in the Party via ZOOM video link
Click below for details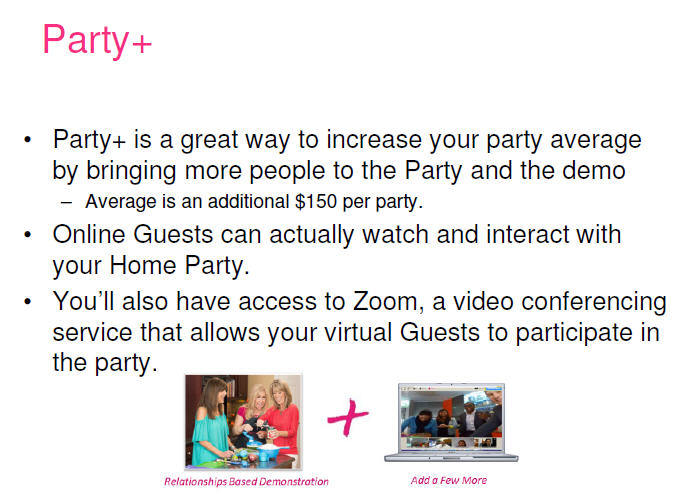 ^Click above to see More^